How To choose between a Bra or Bralette
Bra or bralette, which is more comfortable, supportive or flattering? Read on to know what are the differences between the two, which will work best for you, or if they are both still undisputed favourite wardrobe essentials…
After the last year of working from our own homes during Covid, the rise of loungewear and luxe joggers has been huge, and there's been many jokes about how we've all been living in joggers and no bra. Comfort is something that's taken priority this last year, since lockdown began, around 45% of women have dumped their bras at least once a week for comfort and nearly two in five women spend up to 4 hours a day uncomfortable due to their underwear, according to a survey by Tu (carried out by censuswide). Is the answer to this the bralette? Or are bras and lingerie needing an upgrade to our new requirements? What are the actual differences between a bra and bralette, which is better, what works best for you, and is one truly more comfortable?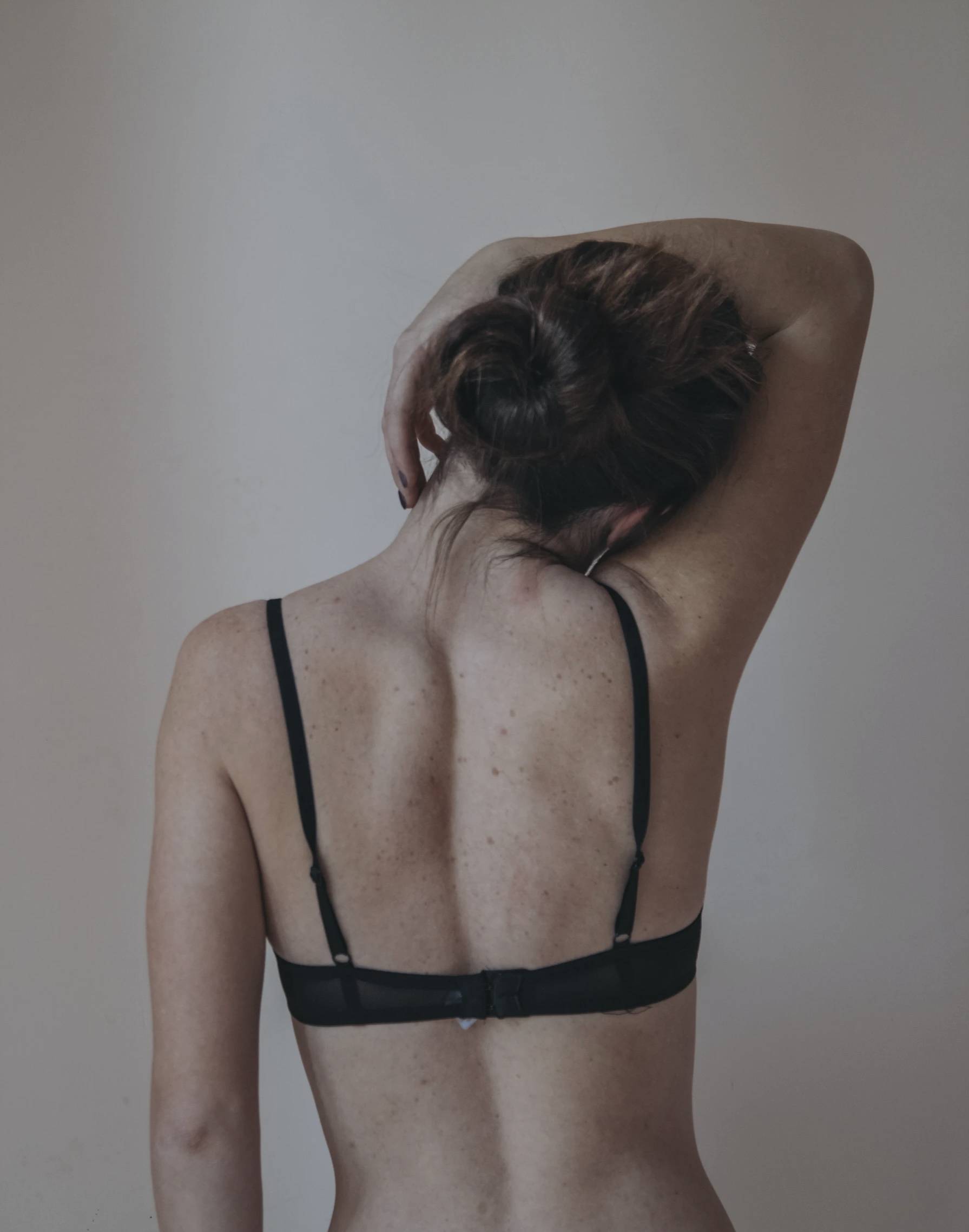 WHAT ARE THE DIFFERENCES BETWEEN A BRA AND A BRALETTE?

What most people don't realise is that the bra actually evolved from the bralette, as the first 'bras' in existence in fact had the properties of a bralette - simple fabric triangular shaped supportive pieces made from softer fabric for comfort.
Bras are a classic staple in most women's wardrobes, though some people do associate them with being not particularly comfortable. Bras as a general rule have more structure, more rigid fabric, more padding, and most significantly, normally have underwiring.
Bralette bras in contrast generally have no wiring, but they are so versatile that there are many versions of a bralette - including ones with wires. They are often made of soft fabric with thinner material than bras, normally without the stiff cups that bras often have. Due to their comfort and versatility in both types and sizing, it's definitely easy to say that bralettes have become one of our favourite wardrobe staples.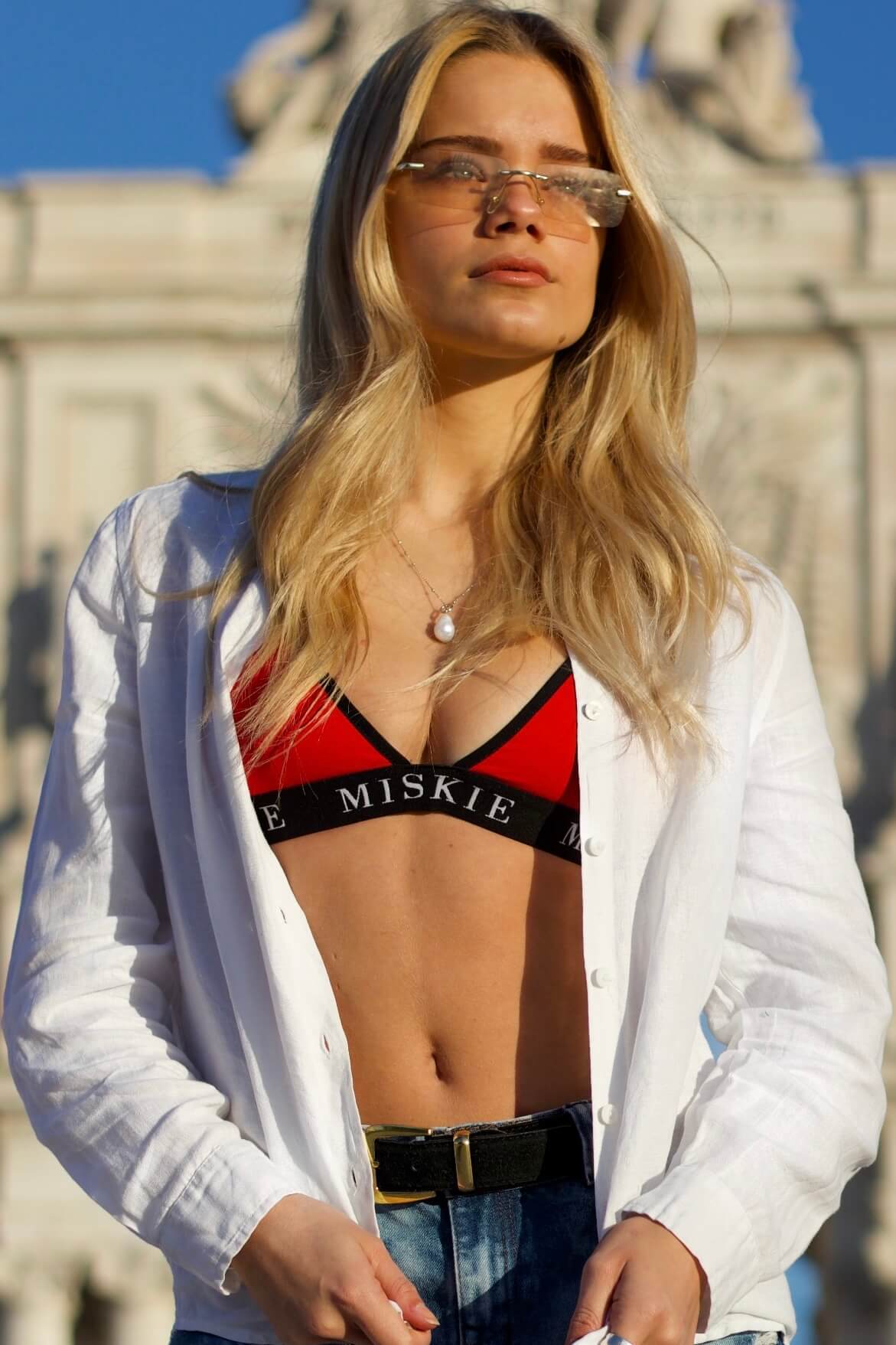 SO WHICH IS BETTER?

Bras in general are good for support, particularly if you have a larger chest. Larger back straps, wide straps and strong underwires can help with the discomfort and back pain experienced by many with larger chest sizes. Bras are also good for particular items of clothing, for instance if you want a particular silhouette under a tighter piece of clothing. Bras may also be your best bet for more formal events, or if you're trying to achieve a more tailored appearance, such as wanting to avoid any straps showing.
Bralette bras in contrast are made of light fabrics with soft padding. Most bralette bras don't have thick, padded cups or wires. It's not only good for comfort, but an excellent alternative that still offers coverage, particularly with low-cut or more revealing outfits, without as much restriction. Therefore, a bralette can be a great answer for under a sheer piece of clothing. They are also just a little bit simpler, many don't even have clasps, and are often made of stretchy fabric. Because of all the above, bralettes are much less likely to cause chafing or bulging, so definitely a great choice for comfort and relaxation. Bralettes can also be super supportive for those with larger breasts. The triangular shape design can help give boobs a similar support to a sports bra. Particularly when created from quality fabric, such as our bralettes, good strong material is another way that a bralette can relieve pain from breasts moving or heaviness.
With their supportive design, bralettes can feel like going braless but without the pain that can accompany ditching your bra. It comes down to your own choice about whether you want to wear a bra or bralette, or even no bra at all!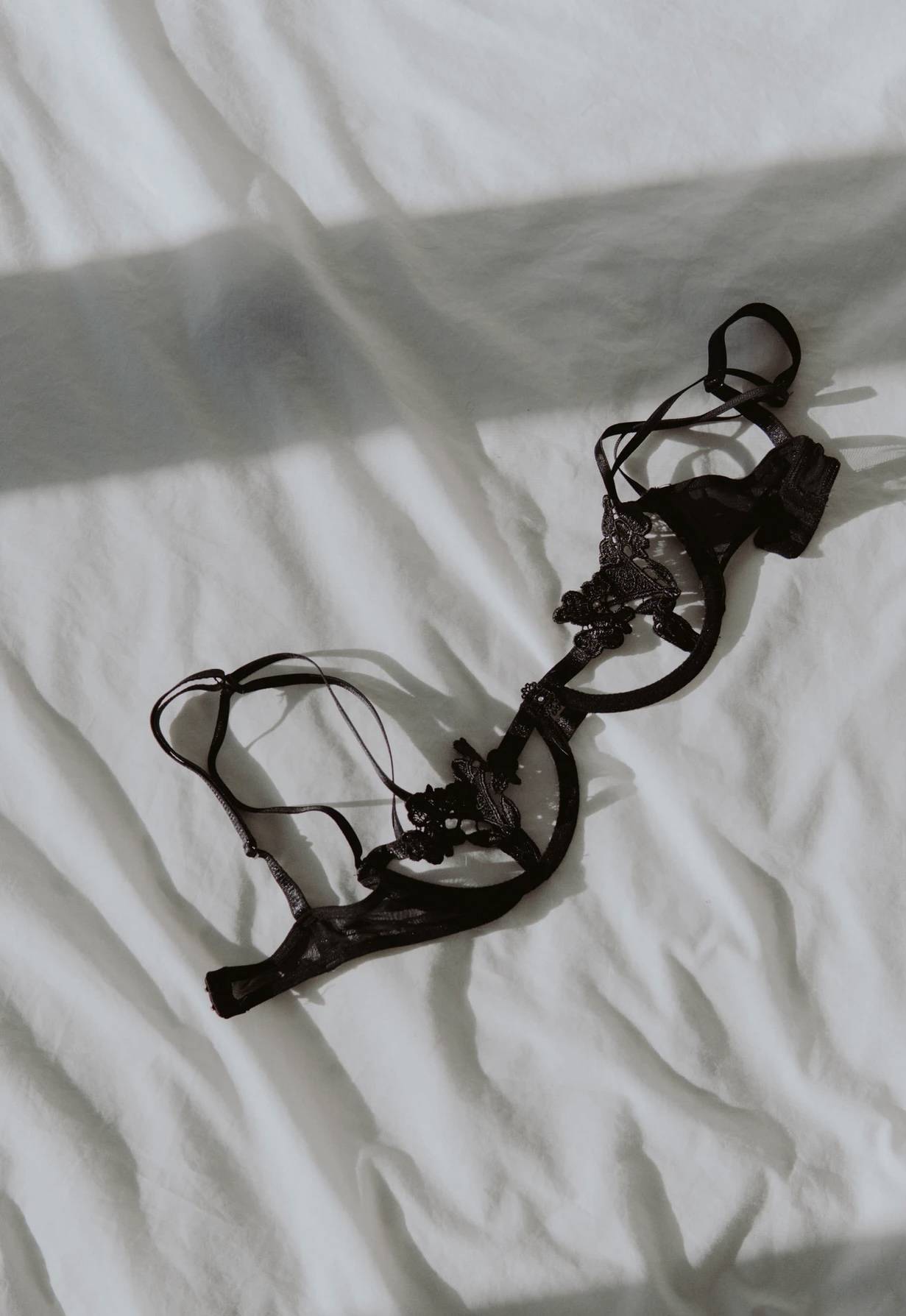 ARE BRAS JUST MORE UNCOMFORTABLE THAN BRALETTES?
There are definitely some things that bras can do that make us uncomfortable - bras can be more likely to chafe, with the thicker stiffer materials more likely to cause sweating and rashes, and if the stiffer straps are too thin it can cause a lot of pressure. The wires can cause pressure and pain by rubbing and sticking into the skin. Bras that are too tight can not only cause pressure, but also back and neck pain. For larger chests, the breasts being pushed together by bras can also cause discomfit. Another main problem with bras being uncomfortable can be the quality, the same too with a bralette - good quality ones are just going to feel nicer and support you better.
A well-fitting bra should feel comfy and not feel painful, however just as joggers are just more comfortable than jeans, it's probably overall similar with bras and bralettes. Especially nowadays, we all understand the importance of comfort, and bralettes can definitely be really comfy. And what is becoming clearer, is that when you're comfortable and at ease, that's when you can be the best, most confident version of yourself.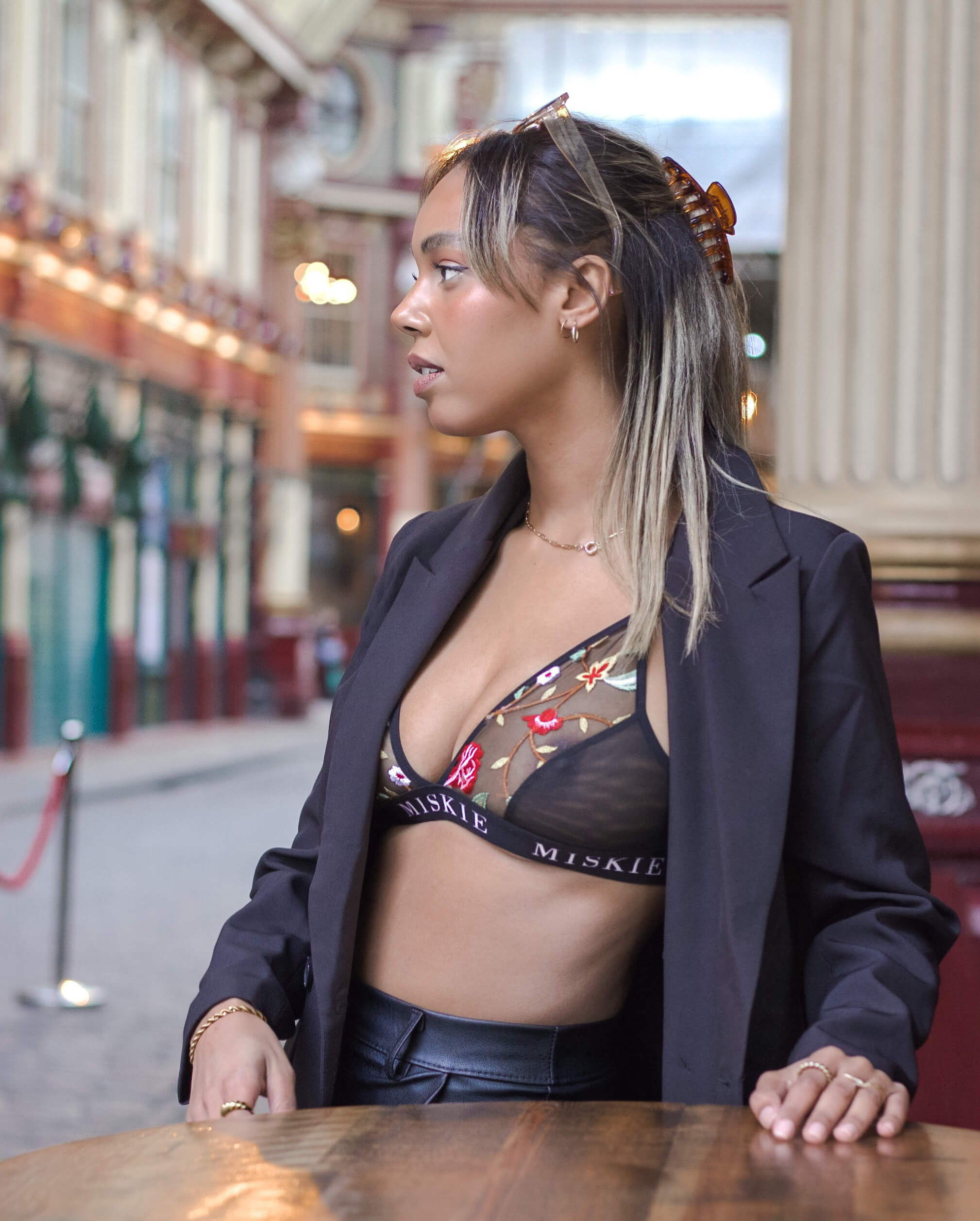 WHICH SHOULD I CHOOSE?

The main difference between a bra and a bralette is that bralettes are softer materials, more lightweight and are usually made without wiring. As a result, they tend to be more relaxed and comfortable than regular bras. We love the comfort and ease of our bralettes, and this is what we believe can often empower those who choose bralettes, supporting you whilst also not being uncomfortable or restrictive. Both bras and bralettes have their benefits, but what it comes down to is that it's a personal subjective choice.
At MISKIE, we just want you to be you, and choose whatever you want to choose. So the choice between a bra or a bralette really comes down to how you feel, and what makes you feel good. You could also keep both in your underwear drawer and you'll have options based on your day, mood or outfit. Our bralettes are designed with comfort and luxury in mind, and ethically handmade in England. We've taken the traditional already comfortable bralette, and focused on the qualities that make a bralette great. The large seams, the quality breathable fabric, the sturdy fixings, and the fact that we go up to size 36-38E-F in our bralettes, mean that if what you want to choose is for comfort, then MISKIE is one of the best on the Lingerie market, for every size and shape, and for any occasion.
Written By Imogen Wood
For MISKIE LONDON